Manuscript Number : IJSRCE193510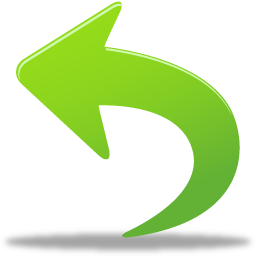 Performance Evaluation of Unsignalized Intersection and Anticipated Alternative Solutions for Designated Corridors in Wolaita Sodo Town
Authors(1) :-Dagimwork Asele Manuka
The growth of traffic congestion on many streets, intersections and highways is a major concern to travelers, administrators, merchants, developers and the community at large. Its detrimental impacts in terms of longer journey times, higher fuel consumption, increased emissions of air pollutants, greater transport and other affected costs and changing investment decisions are increasingly recognized and felt across the country. Congestion reduces the effective accessibility of residents, activities and jobs resulting in lost opportunities for both the public and business. This issue is now days a great concern for Ethiopia and major cities in the country. Due to this evaluation of traffic congestion and determination of level of service with the cause of traffic congestion is the first step. From these major cities in Ethiopia, Wolaita Sodo city is now highly observed by traffic congestion especially at intersections. In this paper, first data of traffic volume count, entry time, and departure time and road width collected. Then average traffic speed ,traffic volume and traffic headway in terms of level of service and function were analyzed by using HCM-2000 and Microsoft excel sheets for only three most congested intersections.
Authors and Affiliations
Dagimwork Asele Manuka
Lecturer (M.Sc. In Road and Transport Engineering), Department of Civil Engineering, College of Engineering Wolaita Sodo University, Wolaita Sodo, SNNPR, Ethiopia

Capacity, Congestion, Intersections, Performance Evaluation
Y. S. L. Wang , "A study on Traffic Flow at Urban Road Intersection Based on Queuing Theory," Internastional Jornal of Humanites and Social Sience , p. 21, 2018.
F. M. Ayehu, "Evaluation of traffic congestion andlevel of service at major intersection in Adama city," journal of research gate, 2015.
R. T. Luttinen, "Capacity and Level of Service at Finnish Unsignalized Intersections," Finnish Road Administration, Helsinki, 2004.
H. C. Goshu, "Vehicles deprature headway modeling at siginalized intersections a case study of Addis Ababa," Sientific research publishing, p. 1, 2018.
Dagimwork. A. Manuka, "Analysis On Traffic Flow Characteristics In Two-Way Two-Lane Roads Under Mixed Traffic Condition In Hawassa City, Ethiopia," International Journal of Research and Analytical Reviews (IJRAR), vol. 6, no. 2, pp. 739-749, 2019.
D. Farooq and T. Akram, "Traffc Flow Analysis and Solutions to Ease Traffc Flow at Unsignalized Taxila Intersection," Periodica Polytechnica Transportation Engineering, pp. 101-107, 2017.
J. Prasetijo and H. Ahmad, "Capacity Analysis of Unsignalized Intersection Under Mixed Traffic Conditions," Sciverse Science Direct, pp. 135-147, 2012.
AASHTO-American Association State of Highway and Transport Officals, Geometric Design of Highway and Streets, vol. IV, Washington D.C: American Highway and Transport Officials, 2004, p. 598.
P. Ranjitkar, A. Shahin and F. Shirwali, "Evaluating Operational Performance of Intersections Using SIDRA," The Open Transportation Journal, no. 8, pp. 50-61, 2014.
N. Stamatiadis and A. Kirk, "Improving Intersection Design Practices," Kentucky Transporation Center, Lexington,Kentucky, 2012.
M. S. Said, "Determination of Peak Hours And Level Of Service At An Unsignalised Intersection Using aa SIDRA 2.0," IOSR Journal of Mechanical and Civil Engineering (IOSR-JMCE), vol. 13, no. 5, pp. 53-59, 2016.
S. Nabaee, D. Moore and D. Hurwitz, "Revisiting Driver Behavior At Unsignalized Intersections:Time Of Day Implications For Two-Way Left Turn Lanes (Twltl)," in Proceedings of the Sixth International Driving Symposium on Human Factors in Driver Assessment, Training and Vehicle Design, Corvallis, Oregon, USA, 2017.
E. d. Grades eines, "Capacity and Traffic Performance of Unsignalized Intersections under Mixed Traffic Conditions," Diese Arbeit wurde von der, aus Pontianak, Indonesien, 2007.
Abhishek, M. Boon, M. Mandjes and R. Nu´nez-Queija, "Congestion analysis of unsignalized intersections," European Journal of Operational Research, vol. 273, no. 3, pp. 1026-1035, 2018.
J. Prasetijo, N. W. K. Ambak, M. E. Sanik, B. D. Daniel and J. Hadipramana, "Performance of Non-priority Intersections Under Mixed Traffic Conditions Based on Conflict Streams Analysis," Asian Journal of Engineering/Transport in development and economics, 2016.
M. N. Naeemi, "Investigation of capacity and causes of congestion at rotary intersection case study of Kulula square Afganistan," International journal of Transport enginering , p. 1, 2016.
ERA-Ethiopian Road Authority, Route Selection Manual, Addis Abeba: Road Authority of Ethiopia, 2013, p. 105.
J. E. Baerwald, Transporation and Traffic Engineering, 4th ed., M. J. Huber and L. E. Keefer, Eds., Urbana,illinois: Englewood cliffs.New Jersey, 1976, p. 83.
HCM, Highway Capacity Manual.Trasporation Research Board, Washington,D.C: National Research Council, 2000, pp. 8-2.
Publication Details
Published in : Volume 3 | Issue 5 | September-October 2019
Date of Publication : 2019-10-30
License: This work is licensed under a Creative Commons Attribution 4.0 International License.
Page(s) : 55-65
Manuscript Number : IJSRCE193510
Publisher : Technoscience Academy
ISSN :
2456-6667
Cite This Article :
Dagimwork Asele Manuka, "Performance Evaluation of Unsignalized Intersection and Anticipated Alternative Solutions for Designated Corridors in Wolaita Sodo Town", International Journal of Scientific Research in Civil Engineering (IJSRCE), ISSN : 2456-6667, Volume 3, Issue 5, pp.55-65, September-October.2019
URL :
http://ijsrce.com/IJSRCE193510