Manuscript Number : IJSRCE19347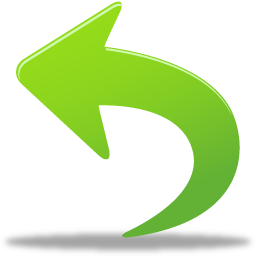 Climate Change and Ground Water Depletion in Narnaul Block : A Geographical Analysis
Authors(4) :-Mr. Indraj, Dr. Reena Devi, Satyender, Dr. Dinesh Kumar Siradhana
The adverse effects of climate change means changes in the physical environment, biodiversity and water resources which have significant harmful effects on the composition, spirit or productivity of natural and managed ecosystems or on the operation of socio-economic systems or on human health and welfare. Alteration in the Study area monsoonal patterns are the most important consequences of climate change that Narnaul block is going to face. Ground water is not only an essential element for survival of life but also it is an important vehicle for economic development in the south western Haryana. Over-exploitation of the underground water resources is the major problem due to climate change leading to underground water depletion in the Narnaul block, one of the major semi-arid highland basins of south western Haryana. As water demand rises rapidly, some regions of Narnaul block are extracting groundwater faster than it can recharge. Ground water levels are fast depleting in study areas due to low rainfall the agriculture is based on tube well irrigation and above 95% tube well irrigation are prevalent in the study area. Because of ground water level is declining continuously. The study area lie arid and semi-arid areas where low precipitation results in low or zero natural recharge, mining of fossil groundwater from aquifers depletes a non-renewable resource. This paper focus on Groundwater depletion due to underground water extraction rates have shown to be more influential than climate change in the study areas.
Authors and Affiliations
Mr. Indraj
Assistant Professor and HOD, Department of Geography, Rajputana P.G. College Kotputli Jaipur, Rajasthan, India
Dr. Reena Devi
Assistant Professor, Department of Geography, Mahila Mahavidyalaya Jhojhu Kalan Bhiwani, Haryana, India
Satyender
Research Scholar, Janardan Rai Nagar Rajasthan Vidyapeeth University, Udaipur, Rajasthan, India
Dr. Dinesh Kumar Siradhana
P.G.T. Geography, S.A. Lal Podar GSSS Bhawani Mandi, Jhalawar, Rajasthan, India

Climate Change, Underground water, Tube well, Irrigation, Rainfall, Depletion.
Sinha, Nishi 1995. Water Resource Management, Har-Anand Publications 364-A, Chirag Delhi, New Delhi, 110017.
Gautam Alka. Resource Geography, International Publishing House, College Road, Meerut City 250002.
Mohammad, Noor and Sekhri, Neha (2006). Agricultural Modernization and Ground Water Depletion in Ludhiana Block, Punjab. Geographical Review of India68 (1), 12-29 (2006).
Singh, O.P., Tyagi, K.C., Ambart, S.K., (2003). Artificial Ground Water Recharge through Recharge Tube wells: A Case Study. Irrigation Department, Kurukshetra.
Devi, Guythri, 2008. Ground Water Scarcely, Arihant Magazine, January, 2008. Knowledge Group H-234 Shastri Nagar, Meerut 250002.
Publication Details
Published in : Volume 3 | Issue 4 | July-August 2019
Date of Publication : 2019-07-30
License: This work is licensed under a Creative Commons Attribution 4.0 International License.
Page(s) : 32-36
Manuscript Number : IJSRCE19347
Publisher : Technoscience Academy
ISSN :
2456-6667
Cite This Article :
Mr. Indraj, Dr. Reena Devi, Satyender, Dr. Dinesh Kumar Siradhana, "Climate Change and Ground Water Depletion in Narnaul Block : A Geographical Analysis", International Journal of Scientific Research in Civil Engineering (IJSRCE), ISSN : 2456-6667, Volume 3, Issue 4, pp.32-36, July-August.2019
URL :
http://ijsrce.com/IJSRCE19347