Manuscript Number : IJSRCE116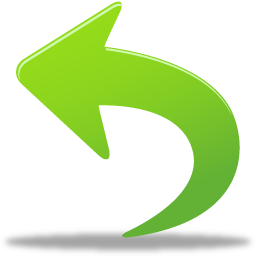 Recruitment Analysis in Small and Medium Scale Construction Companies
Authors(3) :-Mukesh T S, Sampathkumar K, Kulanthaivel P
Human resource management practices are widely analysed for the employee concerns and for the company's progress in the advancing state. This project work is done to carry out a study of the Indian construction sector's recruitment process. In particular, emphasis has been made on the small and medium size organisations as there is a lack of good and sound HRM practises, our research will furnish a model which will help enhance the hiring process in companies at the small and medium size levels. This study is purely based on competency approaches in recruitment. Extensive literature review and face to face interactions with company officials at the initial stage helped us realise the important competencies that are relevant to the construction sector, in particular, to the role of site engineer. A questionnaire was created further and was floated out to different companies falling under the specified category (Small and Medium scale). Later SPSS and Microsoft Excel were used to analyse the responses Based on the results obtained, a competency based model was developed that will ultimately help in enhancing the recruitment process of site engineers in small and medium size construction companies.
Authors and Affiliations
Mukesh T S
Construction Engineering and Management, Kongu Engineering College, Erode, Tamilnadu, India
Sampathkumar K
Department of Civil Engineering, Kongu Engineering College, Erode, Tamilnadu, India
Kulanthaivel P
Department of Civil Engineering, Kongu Engineering College, Erode, Tamilnadu, India

Competency, Contextual, Recruitment, SPSS.
Government of India. "The Micro,Small and Medium Enterprises Development Act 2006. Chapter III". New Delhi, The Authority.Available from: http://rbi.org.in/Scripts/FAQView.aspx?Id=84 [Accessed 13th January 2015]. (2006)
American Society of Civil Engineers, "Civil Engineering Body of Knowledge for the 21st Century", American Society of Civil Engineers (ASCE), Virginia, USA(2008).
Andrew R. J. Dainty, M.ASCE. Mei-I Cheng. and David R. Moore "Competency-Based Model for Predicting Construction Project Managers' Performance" Journal of Management in Engineering, 10.1061/(ASCE)0742-597X(2005)21:1(2).
Atkins, S., and Gilbert, G. "The role of induction and training in team effectiveness." Proj. Manage. J., 34(2), 44–52. .(2003)
Dunn, J.D and Stephens, E.C:"Management of Personnel", New York: McGraw-Hill, 1972; 97-103.
Dwivedi, R.S: "Managing Human Resources; Personnel Management in Indian Enterprises", New Delhi: Galgotia Publishing Company, 2006, pp 147-156.
IVETA 2001 Conference Montego Bay, Jamaica- "Partnering For Success: The Competency Based Approach and its Application to Technical/ Vocational Education in Jamaica"– Marcia M. Rowe.
Kempner, T: "A Handbook of Management", London: Weidenfeld and Nicolson, 1971; 310.
Muhwezi, J. Acai and G. Otim., "An Assessment of the Factors Causing Delays on Building Construction Projects in Uganda",International Journal of Construction Engineering and Management 2014, 3(1): 13-23.
Loosemore, M., Dainty, A. R. J., and Lingard, H. (2003). "Managing people in construction projects: Strategic and operational approaches", E&FN Spon, London.
Maloney, W. F.(1997). "Strategic planning for human resource management in construction." J.Manage. Eng., 13(3), 49–56.
PMI Standards Committee, Project Manager Competency Development (PMCD) Framework, Project Management Institute (PMI), Newtown Square, Pennsylvania (2002).
Sanghi, S., "The Handbook of Competency Mapping: Understanding, Designing and Implementing Competency Models in Organizations", Sage Publications Ltd., London, UK (2007).
Shahhosseinei,V., Sebt, M.B., (2011) "Competency-based selection and assignment of human resources to construction projects", Scientia Iranica, no. 163-180.
Spencer, Lyle M., and Phd Signe M. Spencer. Competence at Work models for superior performance. John Wiley & Sons, 2008.
Turner, J. R., and Muller, R.(2003). "On the nature of the project as a temporary organization." J. Proj. Manage., 21(1),1–8.
Van Laarhoven, P.J.M. and Pedrcyz, W., ''A fuzzy extension of Saaty's priority theory'', Fuzzy Sets and Systems, 11, pp. 229–241 (1983).
Wood, R., and Payne, T.(1998). "Competency-based recruitment and selection", Wiley, Chichester, U.K.
Wright, M. And Storey, J. : "Recruitment" in Beardwell, I. And L. Holden (eds.), op.cit., pp. 193-194.
Publication Details
Published in : Volume 1 | Issue 1 | 2016
Date of Publication : 2016-10-30
License: This work is licensed under a Creative Commons Attribution 4.0 International License.
Page(s) : 20-25
Manuscript Number : IJSRCE116
Publisher : Technoscience Academy
ISSN :
2456-6667
Cite This Article :
Mukesh T S, Sampathkumar K, Kulanthaivel P, "Recruitment Analysis in Small and Medium Scale Construction Companies ", International Journal of Scientific Research in Civil Engineering (IJSRCE), ISSN : 2456-6667, Volume 1, Issue 1, pp.20-25, .2016
URL :
http://ijsrce.com/IJSRCE116