Manuscript Number : IJSRCE112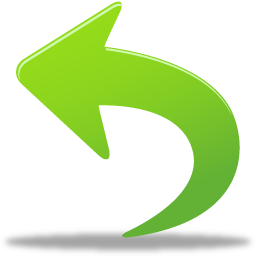 A Novel Questionnaire Preparation of Construction Project
Authors(1) :-Dr. M. D. Subhan
Training needs analysis (TNA) determines the hole between 'what's' and 'what should be' instances. Building enterprise is very most important for growth, progress and fiscal development of a nation and accordingly the assignment of analyzing training needs in construction tasks is very foremost side within the gift scenario of Indian development industry. Many of the building initiatives are pushing behind the schedule and coaching imparted to employees is just not established on systematic evaluation. On this gain knowledge of a model questionnaire has been all set which is distinct for the reason that questions related to training desires evaluation as well as reasons of prolong had been incorporated. The data so bought might be easy for evaluation and the outcome of hypothesis testing will likely be extra secure.
Authors and Affiliations
Dr. M. D. Subhan
Professor, Civil Engineering Department, AVNIET, Hyderabad, India

Training needs analysis, Construction project, Ethical issues, Relative Importance Index (R.I.I.)
AAibinu and G.OJagboro (2002), the effects of construction delays on project delivery in Nigerian construction industry, International Journal of Project Management Vol20 No593-599.
Henry Alinaitwe, Ruth Apolot and Dan Tindiwensi 2013Investigation into the causes of Delays and Cost Overruns in Uganda's Public Sector Construction Projects, Journal of Construction in Developing Countries, Vol18, No2, pp 33-47.
Ali SAlnuaimi and Mohammed AAl Mohsin, 2013Causes of Delay in Completion of Construction Projects in Oman, International Conference on Innovations in Engineering and Technology (ICIET 2013) Dec25-26, Bangkok (Thalland).
CChang, T.CChiang and CKun-yi, (2012)The Systematic Construction and Influential Factors of Training Needs Assessment, International Journal of Business and Social Science, Vol3 Nop, 24.
KFrank Fugar and Adwoa BAgyakwah-Baah 2010, (Department of Building Technology, Kwame Nkrumah University of Science and Technology, Kumasi, Ghana), Delays in Building Construction Projects in Ghana.
NHamzah, M.AKhoiry, IArshad, NMTawil and A.IChe Ani (2011), Cause of Construction Delay Theoretical Framework, The IInd International Building Control Conference 2011Procedia Engineering Vol20 No490-495.
Ebrahim Hemmatnia 2005A Project Manager: Specialist in Management or Specialist in a Topic Area.
MHaseeb, Xinhai-Lu, Aneesa Bibi, Maloof-ud-Dyian and Wahab Rabbani 2011 Causes and Effects of Delays in Large Construction Projects of Pakistan, Kuwait Chapter of Arabian Journal of Business and Management Review, Vol, 1, No4.
AHMemon, Ismail Abdul Rahman, Mohd Razaki Abdullah, Ade Asmi and Abdu Azis 2010Factors Affecting Construction Cost in Mara Large Construction Project: Perspective of Project Management ConsultantInternational Journal of Sustainable Construction Engineering & Technology Vol1, No 2.
Ms, P.CMselle and GManis 2007The Need for Training of Site Managers in Botswana
Mukuka, Mulenga, Clinton, Aigbavboa and Wellington, Thwala 2013 A Theoretical Assessment of the Causes and Effects of Construction Project Delay, International Conference on Civil and Environmental Engineering (CEE 2013) Nov27-28, Johannesburg (South Africa).
Okuntade Tope Femi 2014, Building Construction Technician Training: It's Relevance to Modern Construction Industry in NigeriaInternational Journal of Technology Enhancements and Emerging Engineering Research Vol2, No3.
Publication Details
Published in : Volume 1 | Issue 1 | 2016
Date of Publication : 2016-10-30
License: This work is licensed under a Creative Commons Attribution 4.0 International License.
Page(s) : 05-09
Manuscript Number : IJSRCE112
Publisher : Technoscience Academy
ISSN :
2456-6667
Cite This Article :
Dr. M. D. Subhan, "A Novel Questionnaire Preparation of Construction Project", International Journal of Scientific Research in Civil Engineering (IJSRCE), ISSN : 2456-6667, Volume 1, Issue 1, pp.05-09, .2016
URL :
http://ijsrce.com/IJSRCE112